OCD Unfolded - Creative Conscience Silver Award Winning

OCD Unfolded is a project designed to help educate high school pupils about OCD and the variations within the disorder. Too often 'OCD' is thrown around as an adjective because it is misunderstood.
50% of mental health problems are established by the age of 14 so it vital we educate high school pupils appropriately.
OCD Unfolded provides a start to finish lesson 'pack' which can be taught in a longer lesson or across 5 shorter lessons.


Each pupil receives a pack containing 5 activity sheets to fold. The teacher will also receive the scripted presentation slides in their pack along with filled in activity sheets.
There are 5 'types' of OCD so each will be communicated via different methods of folding paper. It is interactive and engaging in order to help break the stigma surrounding OCD.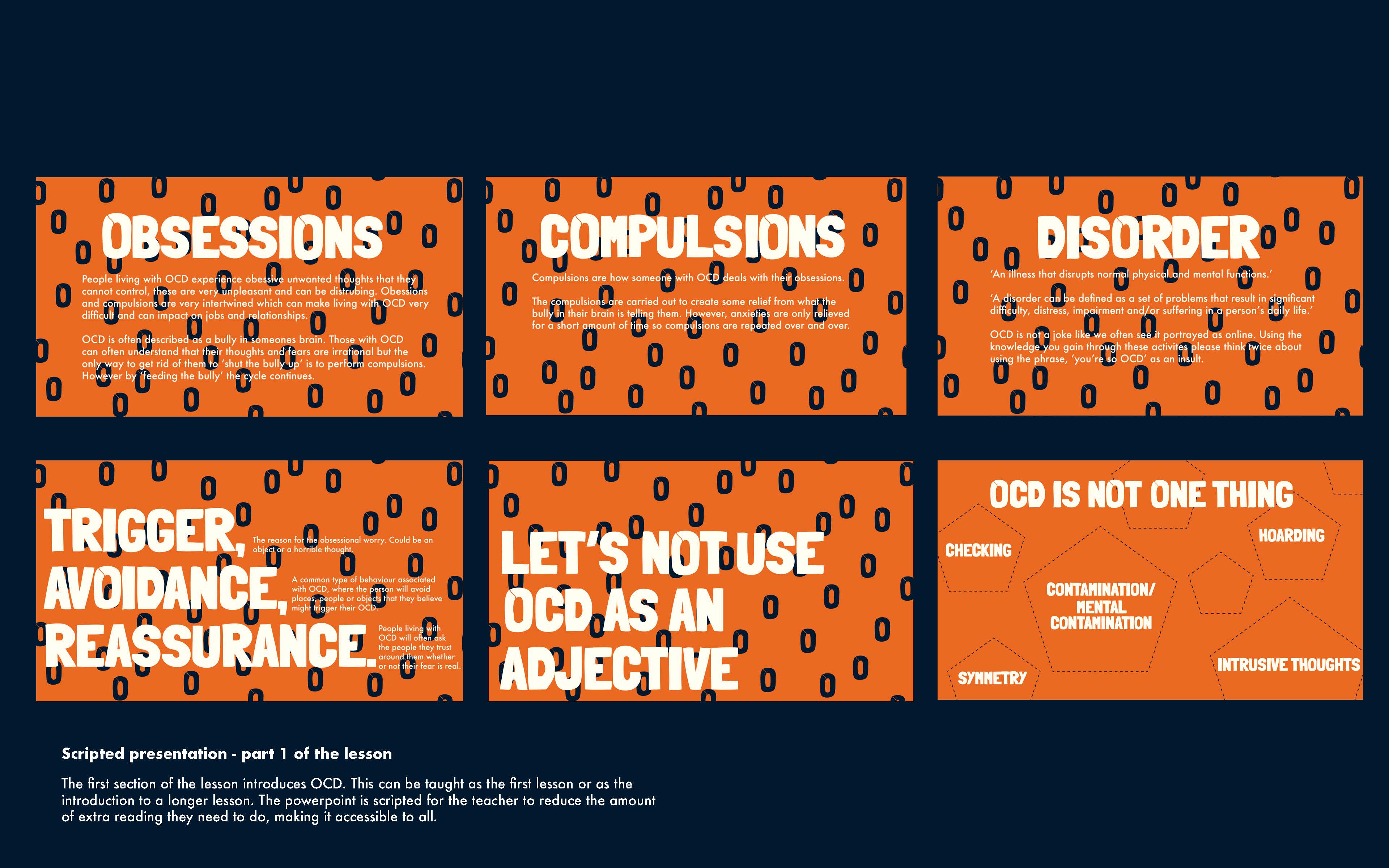 Back
Next